[Kit] Plouf
Caractéristiques du kit
66 éléments, 22 papiers

Après la canicule qui nous a accabler, il nous faut un peu de fraîcheur. Le kit  de ce mois-ci sera idéal pour scrapper vos souvenirs aquatiques. Bon, il date de 2009 et n'est donc pas du tout C&S mais je pense qu'il doit pouvoir faire l'affaire malgré tout.
After the heat wave that has overwhelmed us, we need a little freshness. This month's kit will be ideal for scrapping your aquatic memories. Well, it dates from 2009 and is not at all C & S but I think it must be able to do the job anyway.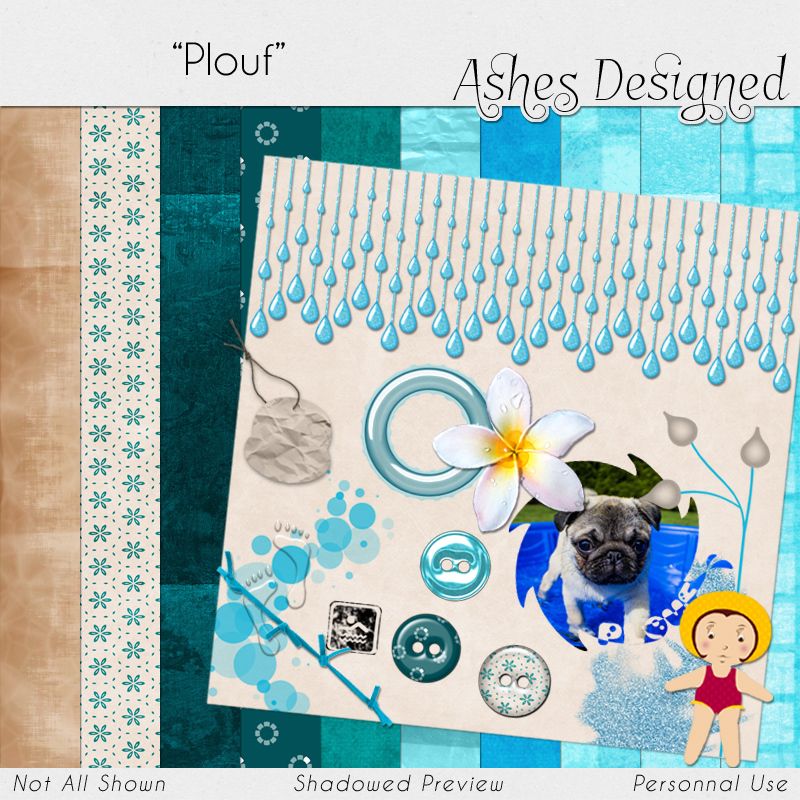 Comme à chaque fois, je serais ravie de voir vos réalisation avec ce kit. N'hésitez surtout pas à me les monter.
Bon scrap !
As always, I'll be more than glad to see your creations with this kit. Do not hesitate to show it.
Nice scrap !