DCS – Template de février
Caractéristiques
Taille : 30x30cm (3600x3600px)
DPI : 300px/inch
Contenu : format psd, jpg, .scalb et .png
Ce mois-ci, l'équipe créative du Forum DCS a choisi les ronds comme consignes pour les templates du mois. Des ronds pour les photos, pour les papiers, des ronds de toutes tailles mais qui laisse la place à l'espace si cher au style C&S.
This month, the Creative Team of the DCS Board has chosen circles for templates of the month. Cicles for pictures, for papers, circles of all sizes but which leaves the blank space so important in the C&S style.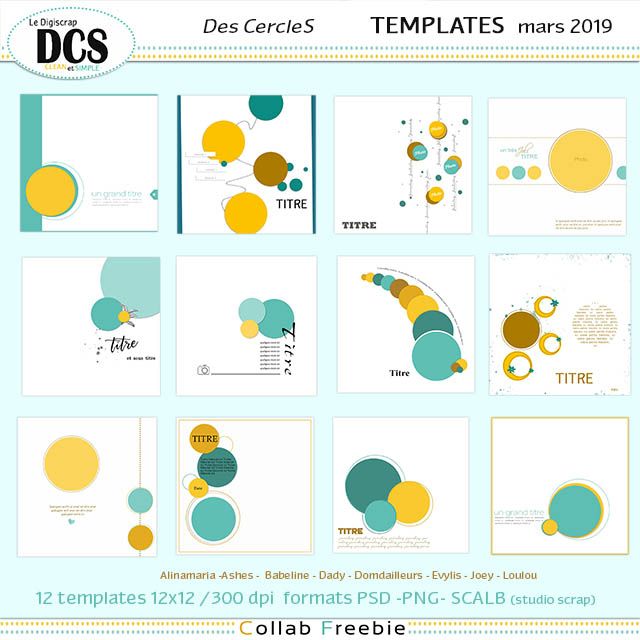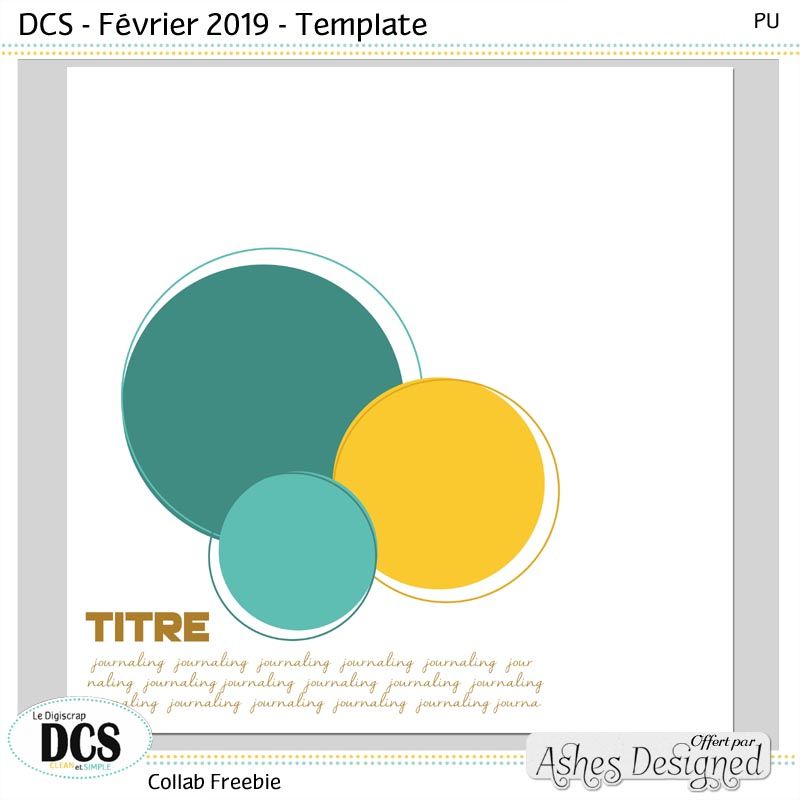 Comme à chaque fois, je serais ravie de voir vos réalisation avec cette template. N'hésitez surtout pas à me les monter.
Bon scrap !
As always, I'll be more than glad to see your creations with this template. Do not hesitate to show it.
Nice scrap !