Template #009
Caractéristiques
Taille : 30x30cm (3600x3600px)
DPI : 300px/inch
Contenu : format psd, jpg et png
Pour ce troisième mois et pour le retour du printemps, on fait les choses en grand, en doublement grand. C'est, en effet, une double page que je mets à votre disposition aujourd'hui, soit deux templates. Faites de lignes simples et épurées, elles sont en parfaites harmonie avec le kit du mois.
For this third month and the return of spring, we do things in big, doubly big. It is, indeed, a double page that I put at your disposal today, two templates so. Made of simple and clean lines, they are in perfect harmony with the kit of the month.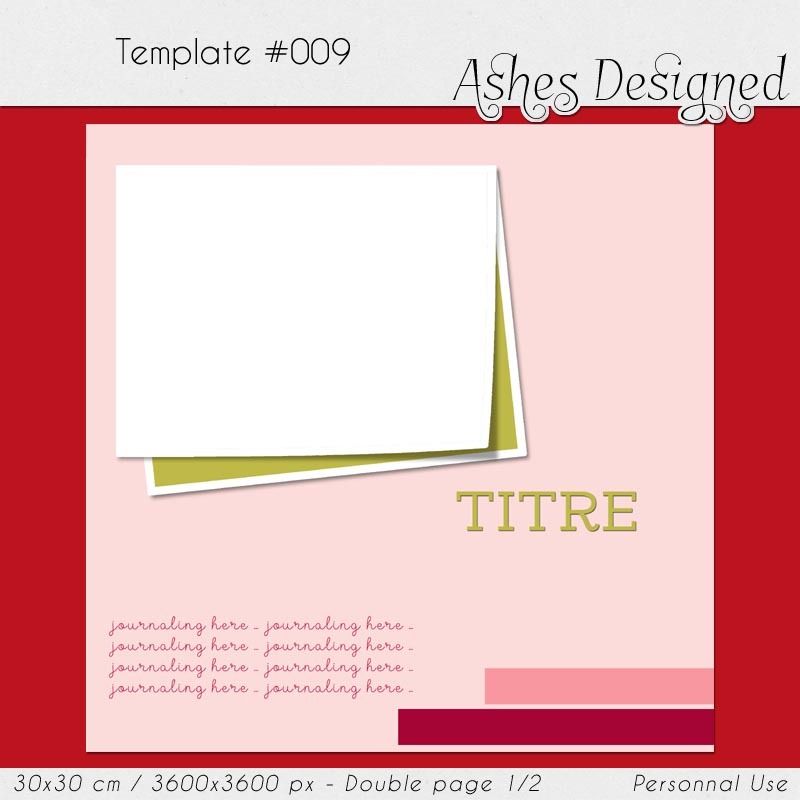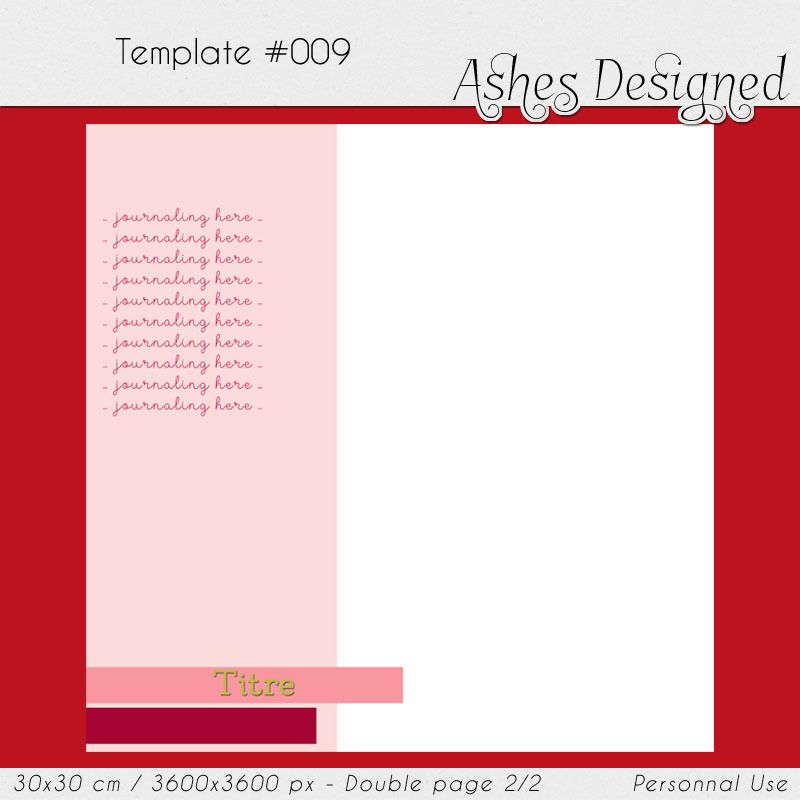 Pages d'exemples / Sample layouts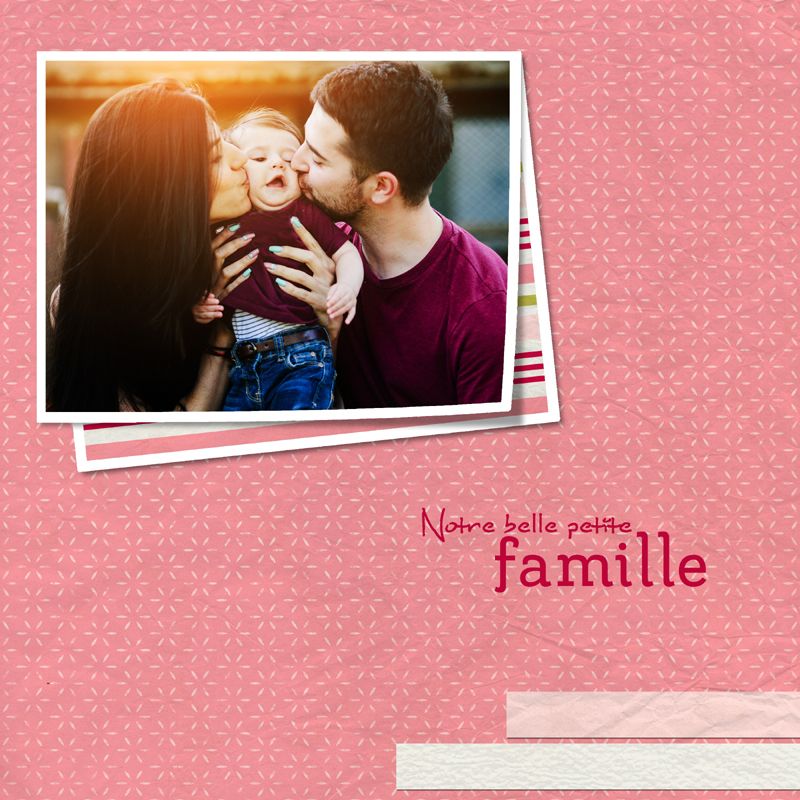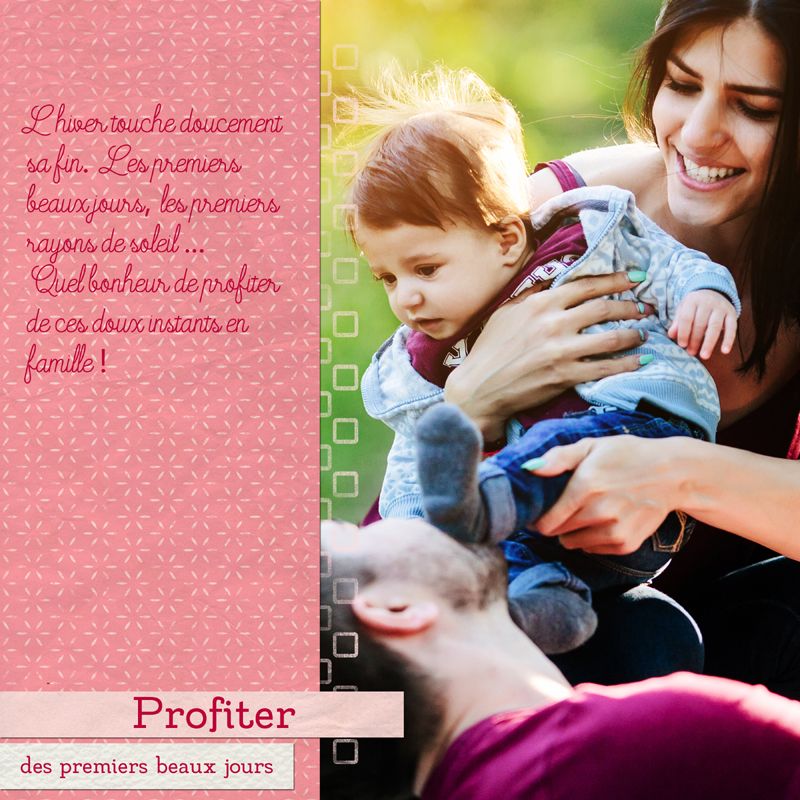 Comme à chaque fois, je serais ravie de voir vos réalisation avec cette template. N'hésitez surtout pas à me les monter.
Bon scrap !
As always, I'll be more than glad to see your creations with this template. Do not hesitate to show it.
Nice scrap !