Coffee solves everything
Palette :  

Éléments : 8
Papiers : 4
Tout est parti d'un défi sur le forum DCS : réaliser un tableau d'humeur sur une boisson chaude : le café, le thé ou le chocolat;  le tout agrémenté d'une petite palette des couleurs dominantes choisies pour les photos. En grand accro au café, le choix et les couleurs se sont un peu imposé d'eux-même.
Qu'est-ce que j'ai déjà dit au juste concernant les palettes de couleur ? Ah oui… je suis incapable de les voir sans ressentir le besoin immédiat de réaliser un kit (ou même un mini kit). Oups, j'ai encore frappé !
It all start with a DCS board challenge : make a moodboard on a hot drink : coffee, tea or chocolate; plus a nice color palette from the chosen pictures. As a complete coffee addict, choice and colors were quite obvious.
What did I already said about color palette ? Ah yeah.. I'm totally incapable to see one without feeling the urge of creating a kit (even a mini-kit). Oups, I did it again !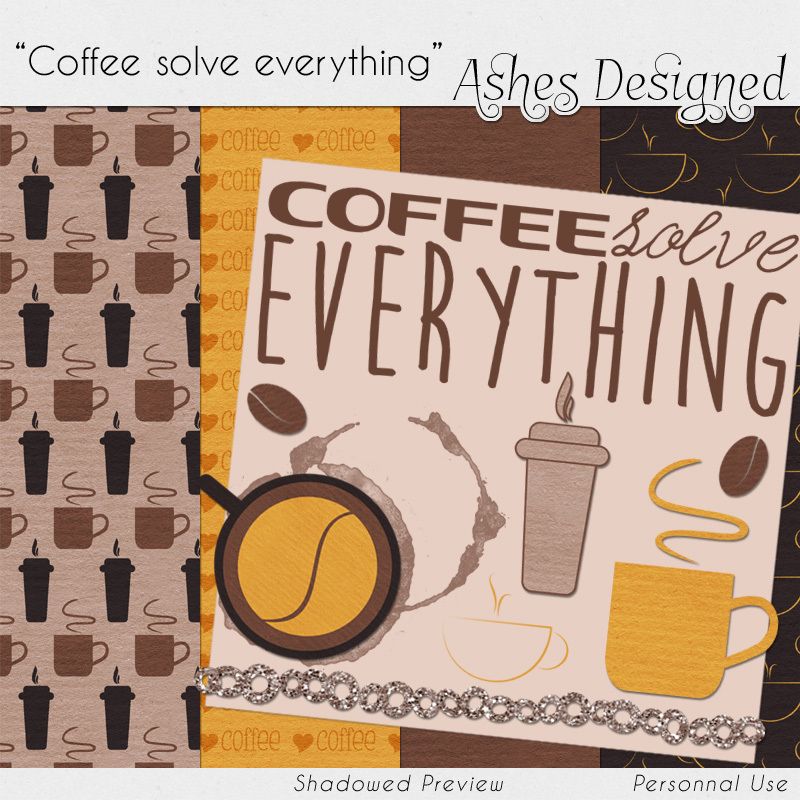 Moodboard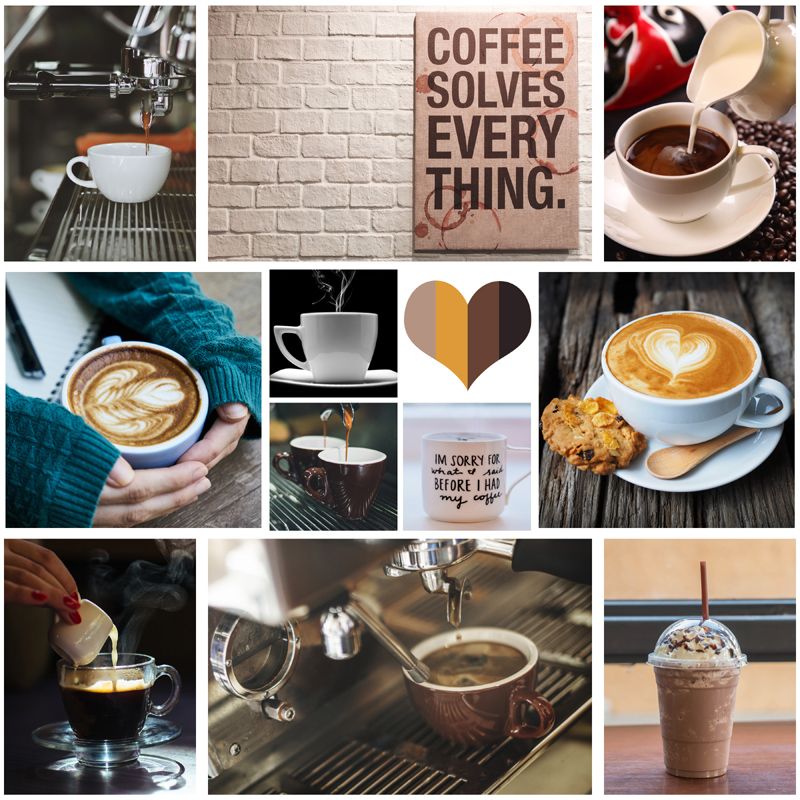 Photos Freepix / Pexels / Pixabay