Des masques et des cadres. Telle était la consigne pour les templates du forum DCS. Il en résulte des templates résolument C&S et délicatement « Artsy »
For this October, the instruction for the DCS templates were « masks and borders ». Masks and frames. This was the guideline for the DCS forum templates. This results in resolutely C&S and delicatly « Artsy » templates.
L'entièreté des templates / The whole templates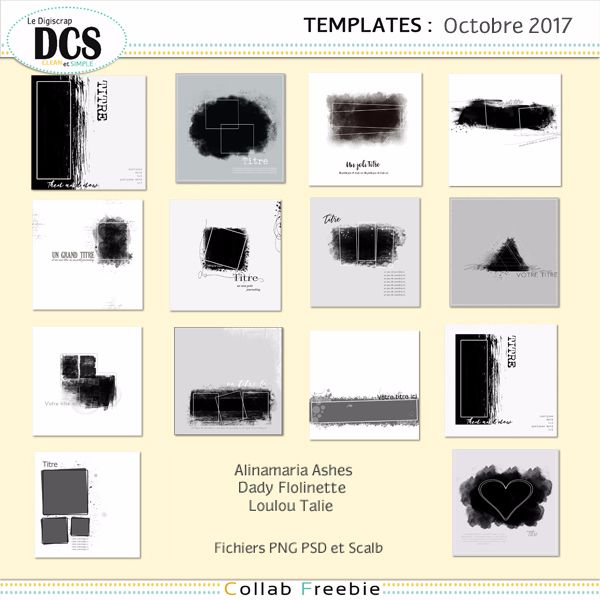 Vous trouverez les liens vers chaque créatrices à partir du blog du forum.
You will found the links towards each creator in the blog forum.
Bon scrap ! Nice scrap !